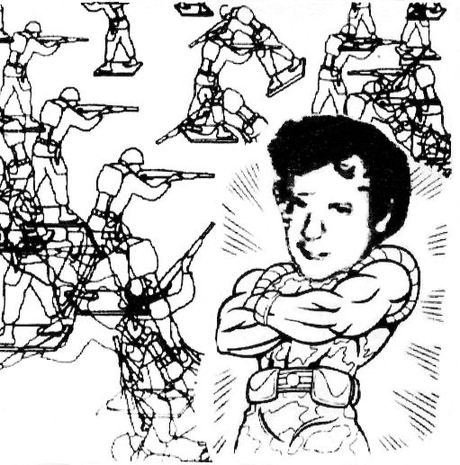 September 17, 2014
As the USA enters yet another military conflict in the Middle East, Taped Rugs reflects on one of the lesser-remembered such endeavors from late in the previous century...
On December 16th, 1998, US President William J. Clinton ordered a surprise attack on Iraq which the US military dubbed: "Operation Desert Fox." Over the course of four days, missiles and bombs launched from hundreds of aircrafts and sea vessels rained down on Iraq. Clinton ordered this attack on the eve preceding a scheduled vote to impeach him by the US House Of Representatives. The attack forced the representatives to delay their vote; however, several of them, and several senators as well, refused to back Clinton's deployment of military force in this instance because of its suspicious timing.
Outside of the US, only Britain joined in the attack. Russia, France, and China angrily reacted to the military action by calling for an end to the Iraq oil embargo that had been imposed by the United Nations eight years earlier and by demanding that the UN commission in charge of monitoring Iraq's compliance with post Persian Gulf War cease fire agreements be dismantled.
At least 1,400 Iraqis died in the attack; many more were injured.
The story of the music on this post, plus another half hour of sounds, is available here:
https://archive.org/details/DesertFoxtrot
Since 1990, US military interventions in the the Middle East have led to many more deaths and injuries, overwhelming environmental and infrastructure devastation, and the considerable enrichment of US military contractors, who continue to supply huge quantities of funds to election campaigns for US politicians.